You have successfully subscribed ․ You'll receive messages when company publishes new jobs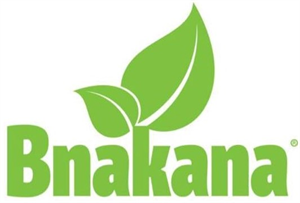 "BNAKAN A" LLC
11 subscribers
Number of employees:
16-50
About Us
ԲՆԱԿԱՆ Ա Ընկերությունը Հիմնվել է 2018 թվականին։ Ընկերությունը հիմնադրման օրվանից զբաղվում է Սննդային Հումքերի, Դեղորայքի, Մանկական սննդի և այլ ոլորտների ապրանքների ներմուծմամբ և վաճառքով։ Մեր ապրանքատեսականիները ցուցադրված են Հայաստանի բոլոր վաճառակետերում։
Բնականա Ընկերությունը 2021 թվականին հիմնել է արտադրամաս՝ հագեցված բարձր տեխնոլոգիական և թվային սարքավորումներով։ Այստեղ արտադրվում է ավելի քան 30 անուն ապրանքատեսակ։ Մեր ապրանքատեսակները արտահանվում են Ռուսաստանի Դաշնություն և Վրաստան։ Արտադրության հիմնական ոլորտներն են՝ սնեկներ, չիպսեր, չորահացեր, համեմունքներ և այլն։ Բնականա Ընկերության ապրանքատեսականին առանձնանում է իր բարձր որակով և գնային ճիշտ քաղաքականությամբ։
Our Values
BNAKAN A Company was founded in 2018. Since its establishment, the company has been engaged in import and sales of food ingredients, medicine, baby food and other products. Our products are displayed in every market in Armenia.
In 2021, the company established a production with high-tech and digital equipments. More than 30 brands of products are produced here. Our products are exported to Russian Federation and Georgia. The main areas of production are: snacks, chips, dry bread, spices, etc. The product range of the company is distinguished by its high quality and clever price policy.
Benefits
Annual salary review
Free foreign language courses
Corporate events
Free tea, coffee and refreshments
Reward system
Business trips
Trainings
Paid day-offs