You have successfully subscribed ․ You'll receive messages when company publishes new jobs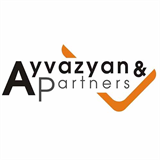 Ayvazyan & Partners
11 subscribers
Address:
Ալեք Մանուկյան փողոց, 15Ա
Number of employees:
1-15
About Us
"Ayvazyan and Partners" is an Armenian company, which deals with business management, sales development, corporate trainings. We cooperate with private, governmental and non-governmental organizations. We help them to reveal and use the company's potential and possibilities to achieve higher sales volumes. As our partner's development department we cooperate with all departments (finance, marketing and sales, logistics and production, HR etc.) guiding their activity to one common idea: cost reduction and turnover growth ultimately to margin and profit growth. The interest of our Partner is ahead of ours. Ayvazyan and Partners activity is based on science and innovation, but our biggest potential is our team's experience in both local and foreign markets as well. We offer and we ourselves realize experienced and proven business model.
Jobs at Ayvazyan & Partners
The company currently has no vacancies
Look for jobs
in similar companies or
subscribe
to Ayvazyan & Partners page to receive notifications about vacancies posted by the company