You have successfully subscribed ․ You'll receive messages when company publishes new jobs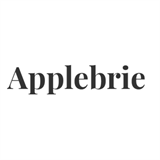 Address:
7 Omirou St, Limassol, Cyprus, 3095.
About Us
When it comes to Fintech, we've got your back with easy to implement turn-key solutions that are cost effective for your business. Integrating the smartest technologies including AI/BI and rule-based computing engines into our Fintech eco-system, our systems outperform in cost, return on investment and value. Time to make the switch.
Jobs at Applebrie Limited
The company currently has no vacancies
Look for jobs
in similar companies or
subscribe
to Applebrie Limited page to receive notifications about vacancies posted by the company