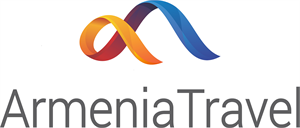 JOB DESCRIPTION:
Responsible for partnership relations both with internal and external partners
Develop individual and group tours as per requests of customers, as well as for tours preselling and promoting, including fam tours.
Make calculations and draw official offers to travel agencies abroad
Responsible for negotiations with service suppliers (Hotels, restaurants, cafes, transportation companies, B&B suppliers, entertainment, etc.) and organization of contracted tours
Organize, periodically update and manage the customers' database, including cooperation and sales history
Responsible for organization of business communication with all partners, suppliers and customers
Knowledge about tourist attraction in Armenia is preferable
Full time job: Monday-Friday 10:30 - 19:00, Saturday 10:00 - 15:00
REQUIRED QUALIFICATIONS:
· University degree in Tourism or other relevant field
· Computer literacy (Word, Excel, Power Point, Outlook)
· Excellent knowledge of English, Armenian, Russian languages is an obligatory, another foreign language (Spanish, Arabic, Chinese) will be preferable
· Strong communicational and organizational skills
· At least 1 year of experience in tourism or relevant field
· Strong analytical skills
· Ability to work under the time pressure
Customer oriented
APPLICATION PROCEDURES:
In your e-mail subject please clearly mention "Incoming Tour Manager".
Please be aware that, only shortlisted candidates will be contacted.

APPLICATION DEADLINE: 30.09.2018
Հնարավոր է Ձեզ հետաքրքրեն նաև