Այս հայտարարությունը ժամկետանց է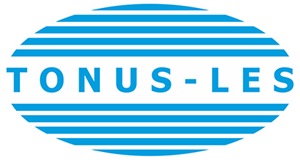 Main Duties:
· Collaborate with Qualified person, Head of production and QM to ensure GMP compliance in a secondary packaging area of medicinal products.
· Ensure new and existing personnel are adequately trained in the proper performance of their assigned tasks.
· Develop validation protocols and reports.
· Perform analysis of deviations.
· Perform/participate in Quality System audits.
· Manage CAPA, Deviation, OOS and Audit programs.
· Participate in Quality management reviews.
· Collaborate with QM to contribute to proper documentation system.
· Participate in quality documents establishment, distribution and disposition control.
· Perform compliance review on the following records: batch record, release data.
· Perform suppliers' assessment.
· Assist departments in investigation and management of nonconformity events.
· Develop audit schedule and ensure internal and external audits are completed as required.
· Assist in management of customer complaint process.
· Prepare and evaluate trends in quality system to monitor effectiveness. Develop metrics to support quality goals and objectives.
Required qualifications:
· Master's degree in chemistry, biochemistry, pharmacy or other related field
· At least 3 years of experience in a similar position in drug production
· Strong knowledge of GMP regulations
· Excellent knowledge of Armenian, Russian and English languages
· Strong computer skills (MS Office)
· Excellent communication and presentation skills
· High sense of responsibility
· Detail oriented
· Ability to effectively work in a team
· Ability to multitask.