Այս հայտարարությունը ժամկետանց է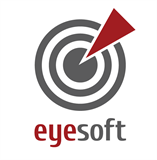 Այսօր
1087
Երևան
Competitive, depends on skills and work experience
EYESoft LLC is looking for a Software Developer.
Job responsibilities:
design, develop and maintain software applications;
work independently within task guidelines established by the team leader;
find effective solutions for systems;
work as part of the development team;
learn new technologies.
Required qualifications:
higher education in the appropriate field of studies;
good knowledge of OOP principles;
basic knowledge of English, ability to read and understand technical documentation;
ability and willingness to learn;
self-motivated, organized and good team player;
good problem-solving skills;
knowledge of the following technologies is a plus:
HTML, CSS, XML/XSLT, JavaScript, jQuery, Dojo Toolkit, AngularJS, GWT, etc.;
JEE – Servlet, JSP, JSTL, JNDI, JMS, JAX-WS, etc.;
Databases - MySQL, PostgreSQL, Oracle, MSSQL, etc.;
Persistence Layer Frameworks - MyBatis, Hibernate;
Spring Frameworks, Spring Security;
Web Services Frameworks – CXF, Axis2, Metro, Spring WS;
Apache Technologies – Commons Libraries, Ant, Log4J, ActiveMQ, MINA, Jackrabbit, Hadoop, etc.
Application procedures:
All interested candidates should send their CVs until December 14, 2017.
Only short-listed candidates will be contacted.

For additional information, please contact us at +374-10-27-30-58.
About Company:
EYESoft LLC is a software development company specialized in enterprise web applications development.