Այս հայտարարությունը ժամկետանց է
Senior software developer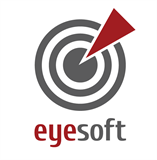 Այսօր
888
Երևան
Competitive, depends on skills and work experience
We are looking for a young and talented software engineer to join our team as a senior developer. Who is the best match? Any creative thinking and self-motivated programming enthusiast who thinks that good development experience is not about expertise in a particular programming language or technology, who does not stuck within the scope of known stuff, who enjoys investigations and creating new effective solutions, who is eager to and is capable of quick learning and driving younger team members as a technical coach.
Job responsibilities:
design, develop and maintain software applications;
act as the main technical expert and responsible person of assigned products;
work independently within task guidelines established by upper management;
find effective solutions for systems;
work as part of the development team;
learn new technologies, implement into company products;
teach, mentor and coordinate the work of junior team members.
Required qualifications and skills:
higher education in the appropriate field of studies;
proven hands-on Software Development experience;
deep knowledge of OOP principles;
high expertise in JSE, JEE;
proficiency in AngularJS;
ability and willingness to learn new programming languages, technologies and tools;
good knowledge of English, ability to read and write experience of working with technical documentation;
good problem-solving skills;
self-motivated, organized and good team player;
ability to multi-task and stay organized in a dynamic work environment;
knowledge of the following technologies is a plus:
HTML, CSS, XML/XSLT, JavaScript, jQuery, Dojo Toolkit, AngularJS, GWT, etc.;
JEE – Servlet, JSP, JSTL, JNDI, JMS, JAX-WS, etc.;
Google Platform technologies – Firebase, AppEngine, Datastore, BigQuery, etc.
Databases - MySQL, MSSQL, Oracle, etc.;
Persistence Layer Frameworks - MyBatis, Hibernate;
Spring Frameworks, Spring Security;
Web Services Frameworks – CXF, Spring WS;
Apache Technologies – Commons Libraries, Ant, Log4J, ActiveMQ, MINA, Jackrabbit, Hadoop, etc.
Applicaation procedures:
All interested candidates should send their CVs until December 14, 2017.
Only short-listed candidates will be contacted.

For additional information, please contact us at +374-10-27-30-58.
About company:
EYESoft LLC is a software development company specialized in enterprise web applications development.