Այս հայտարարությունը ժամկետանց է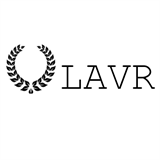 JOB RESPONSIBILITIES:
- Develop new creative approach and promo-materials
-Daily reporting
- Creating static and animation banners
- Desire to develop in affiliate-marketing
-Development, monitoring and optimization of advertising campaigns.
REQUIRED QUALIFICATIONS:
- Experience in Adobe Photoshop/Corel Draw
- Experience in digital marketing
- Excellent writing and speaking skills in English and Russian languages;
- Excellent computer skills
- Ability to work within tight and dynamic deadlines;
- Creativity;
- Desire to learn fast;
- Teamwork skills; ability to demonstrate high performance discipline, precision, speed of response;
- Previous experience working in any position related to IT and marketing is a plus.
- Understanding CPA-marketing or practice experience in CPA-marketing is a plus.