Այս հայտարարությունը ժամկետանց է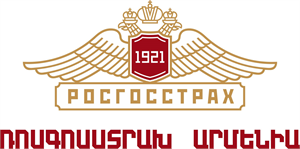 JOB RESPONSIBILITIES:
- Ensure the server operating systems and applied software support, as well as implement database administration;
- Implement the Company's computer and telephone network administration;
- Implement archiving and backup storing;
- Ensure compliance with the information system security standards established in the Company;
- Install new technical equipment and control its smooth operation;
- Provide administration of systems and the services access;
- Cooperate with telephone and telecommunication suppliers;
- Provide remote administration of workstations;
- Provide employees with an access to systems, services, etc.; terminate or limit it as appropriate.
REQUIRED QUALIFICATIONS:
- University degree in Computer Science or in a related field;
- At least 3 years of experience in system administration (desirably in finance);
- Excellent knowledge of MS Windows 7/ 8/ 10, TCP/ IP, DNS, DHCP, FTP, VPN, MS Windows 2008/ 2012 R2 Server, MS Active Directory, GPO, Terminal Server and File Server;
- Knowledge of MS Exchange 2010/ 2013, MS WSUS Server, MS SQL Server 2008/ 2012, Corporate Antivirus Systems, VMware ESXi, Veeam Backup 7.0, Linux (Debian and CentOS); knowledge of Asterisk and Elastix administration is desirable;
- Fluency in Armenian and Russian languages; knowledge of Technical English language;
- Excellent communication skills;
- Ability to work under pressure;
- Availability of a driving license.