Այս հայտարարությունը ժամկետանց է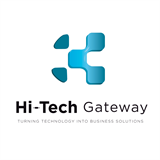 Employment Type: Full Time
Education level: Bachelor Degree (BS)
Experience: 1 year
JOB RESPONSIBILITIES:
- Enhance, extend, and maintain test automation libraries and frameworks.
- Solve complex automation challenges and work on complex projects under minimum supervi-sion.
- Design and develop automated functional, regression and performance test scripts based on the libraries of re-usable test code modules or functions.
- Design, develop and maintain supporting Engineering tools.
- Work with product owners and developers to clarify requirements and acceptance criteria.

REQUIRED QUALIFICATIONS:
- At least 1 year of experience in software automated testing and/ or development is preferred.
- Experience with web application test automation tools such as Unit Tests, UI Tests for iOS platform.
- Strong hands-on experience with testing tools.
- Experience with mobile application test automation tools.
- Experience with test-driven, behavior-driven, or acceptance test-driven development is desir-able.
- Experience in using tools such as Jira, Redmine, Git, CVS, and SVN is desirable.
- Proficiency with database technologies such as SQL, MySQL, and MongoDB is desirable.
- Experience in testing APIs and web services.
- Excellent teamwork, time management, and communication skills.
.