Այս հայտարարությունը ժամկետանց է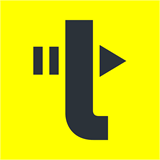 Այսօր
1291
Երևան
Highly competitive
TITLE: Senior Android Developer

TERM: Full time

START DATE/ TIME: ASAP

DURATION: Long term

LOCATION: Yerevan, Armenia

JOB DESCRIPTION: M&M Media, LLC is seeking experienced Android Developers for enhancing and improving Android App.

JOB RESPONSIBILITIES:

- Participate in application design;
- Provide necessary technical and design documentation;

- Communicate effectively with local management and external team members;

- Develop features according to technical specifications.

REQUIRED QUALIFICATIONS:

- University degree in the appropriate field of studies;

- At least 3 years of practical experience;

- Fundamentals in object-oriented design, data structures, algorithm design, problem solving and complexity analysis;

- Proficiency in modern object-oriented languages: C++, Java;


- Good understanding of Android SDK, Android Frameworks, Fast UI building;

- Experience building complex Android Apps that have been successfully delivered to customers

- Good analytical skills;

- Good team player who is self motivated and well organized;

- Strong oral and written communication skills;

- Good knowledge of English language;


REMUNERATION/ SALARY: Highly competitive, depending on previous experience and skills.