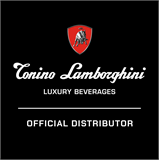 Industry:
Sales, Business Development, Procurment, Import, Export
Employment type:
Full time
Work schedule:
Six-day workweek
Work experience:
Mid level, Senior
We are seeking a motivated and results-driven Van Seller to join our team. As a Van Seller, you will be responsible for promoting and selling our products from a mobile sales van. Your goal will be to maximize sales and customer satisfaction by actively engaging with potential customers and delivering exceptional service. The ideal candidate should have excellent communication skills, a strong sales mindset, and the ability to build rapport with customers. This is a dynamic role that requires flexibility, adaptability, and a passion for meeting sales targets.
Responsibilities:
Drive the sales van to designated locations, following a predetermined route or as assigned by the sales manager.
Actively approach potential customers and engage in sales conversations to promote our products and generate sales.
Demonstrate in-depth knowledge of our products, highlighting their features, benefits, and unique selling points.
Provide outstanding customer service by addressing customer inquiries, resolving complaints, and ensuring customer satisfaction.
Maintain accurate records of sales, including customer details, products sold, and payment transactions.
Collaborate with the sales team to develop and implement sales strategies to achieve targets and increase market penetration.
Stay informed about industry trends, competitor activities, and product developments to effectively address customer needs and concerns.
Maintain the cleanliness and organization of the sales van, ensuring products are properly displayed and stocked.
Adhere to company policies, procedures, and safety guidelines at all times.
Prepare sales reports and provide regular updates to the sales manager on sales activities, challenges, and opportunities.
Qualifications:
High school diploma or equivalent; additional education in sales or marketing is a plus.
Proven experience in a sales or customer service role, preferably in a retail or mobile sales environment.
Strong interpersonal and communication skills with the ability to build rapport and establish long-term customer relationships.
Excellent persuasive and negotiation skills to effectively close sales deals.
Self-motivated and target-driven with a proven track record of meeting or exceeding sales targets.
Ability to work independently and as part of a team, demonstrating flexibility and adaptability.
Valid driver's license and clean driving record.
Physical ability to drive the sales van, load/unload products, and stand for extended periods.
Basic computer skills to maintain sales records and reports.
Knowledge of the local area and customer preferences is a plus.
If you are a passionate salesperson with a drive for success and enjoy interacting with customers, we would love to hear from you. Join our team as a Van Seller and contribute to our mission of delivering exceptional products and service to our valued customers
How to apply?
Log in or send your resume