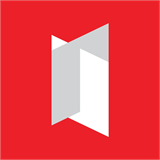 Industry:
Sales, Business Development, Customer Support, Client Care
Employment type:
Full time
Work schedule:
Six-day workweek
Work experience:
Not required
Description
Shkaff furniture salon needs sales consultants.
There is a vacancy in Shkaff's Argavandi branch.
The job is permanent.
Responsibilities
Show up for work at the right time in the morning.
To be able to communicate with customers correctly.
Make as many sales as possible.
Enter the completed sales into the AS program.
Send the order to the workshop.
Requirements
Higher education is desirable.
Experience in sales will be an advantage.
Be lively and polite.
Minimum computer knowledge is mandatory.
Additional Notes
Working schedule of the Argavandi branch:
Working hours. 10:00-19:00 or 11:00-20:00
One day off per week.
The salary is fixed + interest from the sold product.
How to apply?
Log in or send your resume