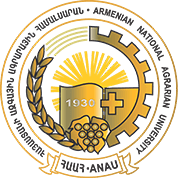 Head of Information Technologies' Division
Industry:
Information Technologies, Software Development
Employment type:
Full time
Description
The activity of the IT center of ANAU is aimed at the study of information technologies and their most effective use in the educational process. Currently our dynamic and progressive team is looking for a motivated IT manager with teamwork and management skills. Do you want to join our young team, so hurry up and apply.
Responsibilities
Research and implement new educational information technologies
Manage implemented electronic systems of the University
Control the works of the employees
Ensure data security and uninterruptible server processes
Plan, organize, supervise and evaluate IT sphere works
Design, develop and install required information systems at the University
Implementation of teaching and educational programs, training
Management and development of the websites of the University
Automation of Academic Processes
Requirements
At least 2 years of experience in the field of IT (management experience is a plus)
Experience in working with Apache and Nginx Server systems
Knowledge of ТCP/ IP, DNS, DHCP, routing, wired and wireless data transmission technologies
Work experience with Microsoft Windows Server 2012/2016, Hyper-V, Terminal Services, Windows IIS
Knowledge of Microsoft ActiveDirectory/Exchange systems will be a plus
Work experience with IIS
Experience with Linux/Unix systems
Knowledge of management of IP (Internet Protocol) networks, firewall and security
SQL base administration will be considered a plus
Work experience with computer network
Experience in website maintenance
Additional Notes
working schedul ecompetitive high salary, working schedule is from Monday to Friday, 09:00-17:30
How to apply?
Log in or send your resume