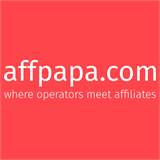 Sales Manager - Excellent English Required
Industry:
Marketing, Advertising, PR
Employment type:
Full Time
Salary:
Monthly
150,000-450,000 ֏
Work schedule:
Five-day workweek
Work experience:
Mid level
We are looking for an energized team member with excellent knowledge of the English language to join our young team. A Clients Manager is responsible for adding value by actively engaging customers/stakeholders and maintaining a branding identity.
Job responsibilities
Partner with new clients and create long-term client relationships with them
Correspond regularly with clients via all communication channels to maintain and optimize relationships
Proactively search for clients and reach out to them
Reactivate and engage clients already in our system
Conduct online calls and offline meetings with clients
Identifying new potential opportunities and conducting competitor analysis
Attend industry events with clear objectives and success criteria
Required qualifications
English language proficiency close to native
Open to networking
Strong writing skills and techniques
Proactive internet surfing skills
Skills to develop ideas derived from online/offline research
Desire for growth
How to apply?
Log in or send your resume