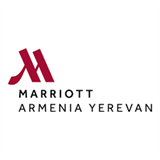 Industry:
Tourism, Hospitality
Employment type:
Full Time
Work schedule:
Five-day workweek
Work experience:
Mid level, Senior
Responsibilities
Contact appropriate individual or department (e.g., Sales, Data Administration, Accounting) as necessary to resolve guest calls, requests, or problems.
Use sales techniques that maximize revenue while maintaining existing guest loyalty to Marriott, including up-selling.
Determine and give complimentaries to guests as gifts for their patronage (e.g., rewards points, show tickets, gift certificates).
Promote awareness of brand image internally and externally.
Process requests for redeeming Marriott Rewards points. Process all reservation requests, changes, and cancellations received by phone, fax, or mail.
Enter Marriott Rewards information into appropriate software when taking guest reservations.
Answer, record, and process all guest calls, requests, questions, or concerns.
Perform general office duties to support Sales & Marketing (e.g., filing, sending emails, typing, faxing).
Requirements
High school diploma/G.E.D. equivalent

At least 3 years of related work experience

Excellent knowledge of English, Russian and Armenian

No supervisory experience is required
How to apply?
Log in or send your resume