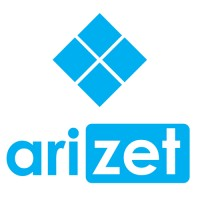 Industry:
Information Technologies, Software Development
Employment type:
Full time
Work schedule:
Five-day workweek
Work experience:
Mid level
Job posting has expired
We are seeking a skilled Mid-level remote React JS Developer (at least 1 year of experience) to join our team. As a React JS Developer, you will be responsible for developing high-quality, responsive, web-based landing pages for our online digital products. You will work closely with our design team to implement their designs and ensure a seamless user experience for our customers.
Develop and maintain high-quality, responsive web-based landing pages using React JS and related libraries.
Collaborate with the design team to translate designs and wireframes into high-quality code, ensure a seamless user experience and a consistent visual identity across our digital products.
Ensure the codebase is optimized for performance and scalability.
Write clean, well-documented, and maintainable code.
Test and debug code to ensure compatibility with different browsers and devices.
Collaborate with the wider development team to ensure consistency in code standards and development practices.
Stay up-to-date with the latest trends and technologies in React JS and related libraries.
Requirements
● BSc/MSc in Computer Science, IT, Computer Engineering or any other relevant field
● Proven experience in React JS development and related libraries.
● Strong understanding of web markup, including HTML5, CSS3, and JavaScript.
● Familiarity with agile development methodologies and tools such as Git, JIRA, and Agile
● Experience with common design patterns and styles (e.g. RWD, PWA)
● Pre-Intermediate level of the English language (both verbal & in writing)
● Familiarity with APIs (WebSocket) and package managers (npm), task runners (Grunt, Gulp, Webpack), and CSS processors (Sass, Stylus)
This role is ideal for candidates seeking a challenging opportunity to be part of a dynamic and growing technology-driven business. If you are passionate about front-end development and want to work in a creative,
collaborative environment, we would love to hear from you.
● The role is a remote full time position, 160 hours per month
● Flexible working hours
● Weekends off
● We value employee input and maintain a flat organizational structure to minimize bureaucracy