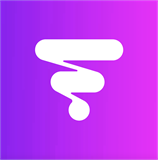 Industry:
Marketing, Advertising, PR, Project, Product Management
Employment type:
Full time
Work experience:
Mid level
Full Job Description
OVERVIEW OF THE COMPANY
AdsFeed.io is the platform for monetizing your Apps, Websites and Plugins.
Literally, everything publishers and advertisers could want in one place. Selection of advertising channels, tools and products. Detailed analytics and 24/7 support. Extensive targeting for all possible audiences.
And all this is based on our unique AI, developed specifically for this purpose.
We connect advertisers and publishers of all sizes and from anywhere globally, helping them grow their capital, develop their skills, and improve as professionals to ensure a successful present and future.
JOB DESCRIPTION
The Product Manager of Display Ad Technology on Apps, Websites and Plugins projects is responsible for taking ownership of a range of products, and will facilitate bringing innovation to market, as well as provide support, maintenance and ongoing improvement/development of all display ad technology that is implemented across various sources. The Product Manager of Display Ad Technology on projects will facilitate, plan, manage, and lead various teams on a variety of projects.
A SNAPSHOT OF YOUR RESPONSIBILITIES
Responsible for translating complex business initiatives into specific technical requirements/tasks for the engineering team
Conducts code review and provides approval for production deployment
Manages a variety of projects that includes providing analysis and presenting project plan, scope, and risks
Guides team members in the execution of project activities
Leads project meetings with internal and external stakeholders
Establishes recurring working group and status meetings to track milestones, risks and tasks
Owns and leads the product training(s), maintenance, and optimization process
Manages the display ad tech stack on Apps, Websites and Plugins applications and platform definition, execution, evolution and new features
Leads the display ad tech stack integrations (DSP, DMP, SSP, ad servers, site analytics, Prebid, APS, GMA SDK) across various applications
Acts as the primary point of contact for project issues and/or troubleshooting in regards to display ad tech platform integrations on Android applications
Responsible for troubleshooting on ad tech implementation
Supports contract negotiation with display ad tech vendors for owners of applications and trains internal teams on new display ad tech capabilities on Android applications
Creates and maintains reports for executives and our publishers
WHAT YOU WILL NEED
Digital product management experience that includes designing, developing, and delivering digital products
Experience managing a display ad technology ecosystem on various web products as a AppStore and Google Play applications, websites and plugins
Exhibits advanced knowledge in ad serving technology, and programmatic landscape
Prior experience in a role on a cross-functional team with successful product ownership demonstrating strong organizational skills
Ability to multitask and work in a fast paced, dead-line driven and rapidly changing environment
Accustomed to working in a team and collaborating with all levels within the organization
Effective self-starter with the proven ability to manage and deliver business projects effectively
Excellent verbal and written communication skills
Exhibits passion for digital products, it's inner workings and how people use them
Exhibits passion for new media distribution, digital monetization, and keeping up to date with emerging platforms and the latest technology trends
NICE TO HAVE, BUT NOT A DEALBREAKER
Experience in Android application development
Additional Notes
Remote and office working options
Friendly environment.
Fast-growing team.
Start-up atmosphere.
Personal growth perspectives.
High salary and bonus system.
7 paid sick days per year.
28 paid vacation days per year.
How to apply?
Log in or send your resume