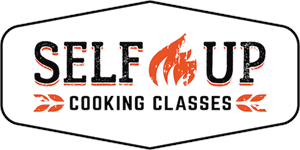 Industry:
Project, Product Management
Employment type:
Full time
Description
We are Selfup.com, a US-based company specialized in organization of Cooking Classes and Team-building entertaining culinary experiences in USA. We are hiring an experienced Product Manager in Armenia to define a vision for our product and build products based on customer needs. Working hours 10:00-19:00, Yerevan time.
Responsibilities
Understanding and representing user needs.
Developing, implementing, and maintaining production timelines across multiple departments.
Monitoring the market and developing competitive analyses.
Defining a vision for a product.
Prioritizing product features and capabilities.
Developing product pricing and positioning strategies.
Appraising new product ideas and strategizing appropriate to-market plans.
Requirements
Basic knowledge of HTML and CSS
Experience working in e-commerce with Shopify.
Previous experience delivering finely-tuned product marketing strategies
High school diploma, general education degree, or equivalent.
Excellent verbal and written English skills.
Additional Notes
If your profile meets the mentioned requirements send your CV.
How to apply?
Log in or send your resume