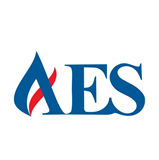 Sales and project manager for Pro Audio Sound Systems
Industry:
Sales, Business Development, Project, Product Management
Employment type:
Full Time
Work experience:
Junior, Mid level, Senior
Open to international applicants
Job posting has expired
Search sales and project management person for Pro Audio Sound Systems and AV.
as officiall distributor:
HarmanPro brands JBL, AKG, Crown,
Bosch, Electro Voice, Dynacord
Sennheiser, Neumann,
Roland, Tascam
Canare, Amphenol etc etc...
search sales person with Audio Technical basic knowlege,
english is a must because of brand and product trainings.
Full time job.