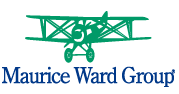 Pricing and Operations Assistant for Sweden Team
Industry:
Logistics, Transportation
Employment type:
Full Time
Work schedule:
Five-day workweek
Work experience:
Not required, Junior, Mid level, Senior
Open to international applicants
Job posting has expired
Job description:
Job Type: Full Time (Mon Fri)
Working hours: 11:00 am to 20:00 pm (Yerevan Time)
Job Status: Permanent 3-month probation period
The role of the Pricing and Operations Assistant involves processing requests for rates and operations between overseas networks of agents and Maurice Ward's sales team from A to Z. It includes quoting prices and arranging export-import of freights and shipments within Europe or across the globe. The ideal candidate will have excellent customer service and communication skills with meticulous attention to detail. The suitable candidate will be a highly organized team player who thrives under pressure and delivers quality service to all stakeholders. Advanced knowledge of English, proficiency in math, and working knowledge of Microsoft Office software are essential.
Full training will be provided on using our in-house systems.
Job responsibilities
Rate and service negotiations with service providers to ensure the best routing/rating options
Organizing, Ocean, Air, Road shipments and booking on required vessels
Identifying the best routes and rates available and communicating back to our customers.
Customer Credit checking
Processing RFQ and tender requests through current and third-party suppliers.
Liaising with Sales on potential and booked shipments to ensure a smooth handover of rates and operations.
Maintaining and managing KPIs through monthly reporting procedures
Invoicing, filing, administrative tasks ․
Required Qualifications
Advanced English knowledge
Excellent communication skills
Computer literacy and working knowledge of Microsoft Office software
Ability to work independently and manage multiple deadlines
Required candidate level: Junior
Salary: From 200000 AMD Net a month
Additional information
WHAT DO WE OFFER
Hybrid work opportunity
Paid Overtime
Medical Insurance
Paid Paternity Leave
Annual salary review
Paid Marriage Leave
Interested applicants are asked to forward the PDF format of their CVs in English to hr.armenia
Please make sure to mention the job title that you are applying for in your email's subject line.
All CVs will be acknowledged.
The deadline for accepting CVs is 30/06/2023