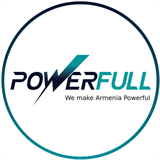 Operations Manager (Part Time)
Industry:
Information Technologies, Software Development, Installation, Maintenance, Repair
Employment type:
Fixible schedule
Work experience:
Not required
Description
PowerFull is a network of power bank renting stations with around 100 stations in Yerevan. With more than 15,000 users, Powerfull is constantly expanding and growing. We are searching for an Operations Manager that would secure effective operations at PowerFull.
Specialist Level: Student
Job Type: Part Time
Responsibilities
Maintaining the serviceability of power banks
Maintaining the serviceability of power bank stations
Tracking the number of power banks and balancing them within stations
Installing/uninstalling power bank stations in venues and partner organizations
Regularly check venues and partner organizations and provide feedback regarding PowerFull stations
Regularly provide feedback regarding the PowerFull App
Complete other tasks assigned by the stakeholders
Requirements
Excellent time management skills
Ability to multi-task and prioritize work
Attention to details and problem-solving skills
Strong sense of responsibility
Strong sense of ownership, a can-do attitude, and detail-orientation
Additional Notes
Interested candidates are welcome to send their CVs.
We want to thank all applicants for their interest, however, only shortlisted candidates will be contacted.
How to apply?
Log in or send your resume