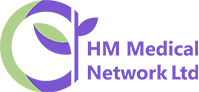 Industry:
Administrative, Clerical
Employment type:
Full time
Work experience:
Not required
Description
HM Medical Network is a Toronto (Canada) based multidisciplinary health care facility, focused on rehabilitation treatments and various assessments.
You may visit us online at hm-medical.ca for more information.
We are looking for a female Office Assistant in the medical field to join our branch in Yerevan.
Job Duties
Organizing and prioritizing client care needs
Answering a phone with inquiries from clients, lawyers, insurance companies, etc.
Maintaining health records and qualitative and quantitative analysis

Client registrations and arranging client procedure
Completing treatment plans
Treatment and specialist appointment bookings
Perform data entry as required
Audit, file and enter new information on files and into appropriate databases
Provide customer service to all levels of employees by responding to routine inquiries
Communicate with a variety of internal and external parties as required
Handle requests for information and data appropriately
Perform routine clerical tasks such as photocopying, faxing, filing, mailing and general typing
Other duties as assigned
Requirements
Excellent knowledge of English (verbally and written)
Computer Literacy
Knowledge of Microsoft Office (Word, Excel, Outlook)
Medical Background is preferable
Ability to multitask
Ability to work independently and as a member of an interdisciplinary team.
Proficient typing skills and high accuracy data entry are a requirement
Proven ability to maintain data confidentiality
Able to prioritize, coordinate, and manage multiple activities
Excellent attention to detail
Ability to meet strict deadlines
Additional Notes
Working days: Monday to Friday
Working hours: 14:00 - 22:00 or 16:00 - 00:00
How to apply?
Log in or send your resume