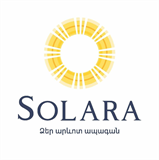 Industry:
Human Resources
Employment type:
Full Time
Work schedule:
Five-day workweek
Work experience:
Mid level
Job Description
SOLARA is in search of a qualified Human Resources Manager to join our fast growing team to provide administrative support to the HR department, undertaking all administrative duties associated with the team and its activity, including managing applications, saving and recording documents, and participating in HR strategy development processes.
Responsibilities
Plans, organizes and manages HR functions for the organization and participates in developing HR goals, objectives and systems;
Develops, documents and recommends HR policies and procedures; prepares and maintains employee handbook;
Advises managers and supervisors to ensure compliance with internal policy;
Implements KPIs for all staff and be involved in performance evaluations;
Administers annual employee reviews;
Administers annual employee engagement survey, and works with management to maintain strong employee engagement;
Conducts annual salary surveys and analyzes compensation; provides reports to Executive leadership;
Facilitates professional development, training, and certification activities for company staff;
Successfully recruits for open positions, including interns and temporary employees;
Coordinates new‐employee orientations and continuing staff and management education and training;
Establishes and maintains organization records and reports;
Maintains company organization charts and employee directory;
Recommends new approaches, policies and procedures to effect continuous improvements of HR services;
Nurtures a positive working environment;
Resolving conflicts through positive and professional mediation;
Answer employees queries about HR-related issues;
Performs other duties and special projects as needed.
Requirements
At least 2 years of experience in Human Resources Management;
Fluency in English and Armenian languages;
Strong knowledge of RA Labor Code;
Excellent communication skills;
Excellent computer/technical skills;
Comfortable working in an open‐office environment;
Result oriented, with strong follow-up skills;
Strong sense of discipline and responsibility;
Ability to build an effective, collaborative team environment;
Strong written and oral communication skills to interact with employees;
PLEASE NOTE THE WORKING HOURS: 6 pm - 1 am.
WORKING DAYS: 5 days a week.
How to apply?
Log in or send your resume