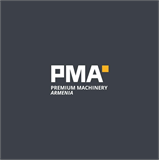 Industry:
Sales, Business Development, Customer Support, Client Care
Employment type:
Full Time
Work schedule:
Five-day workweek
Description
Premium Machinery AM is hiring a motivated team member to fill the vacant position of Wholesale Manager in the automative sphere.
Responsibilities
Searching for customers in the wholesale sector and conducting negotiations with them
Providing information about the company's products and prices to customers,
Detailed familiarization/agreement of the terms of the contracts for most of the clients and filling out the inquiry form based on the specified information,
Introducing the information presented in the request form to the immediate supervisor and the company's management in order to agree on the conditions,
Preparation of necessary documents for the contract and coordination of its signing,
In most cases, in accordance with the contract signed with the customers, identifying and ensuring the supply of requested products in the system,
Monitoring the limits, loads and payments of most customers and preparing reports on the said information for the immediate supervisor,
Initiation and coordination of price adjustments, mainly in accordance with the contract signed with customers;
In most cases, according to the contract signed with customers, the control of goods is provided in the SAP program,
Constantly inform customers about new products presented in the company and offer the mentioned products.
Requirements
High Education;
Work experience of at least 2 years in the field of sales;
Knowledge of the Russian language is a must;
Knowledge of MS Office programs;
Ability to negotiate.
Additional Notes
Working days: Monday - Friday
Working hours: 9:30 - 18:30
Interested and eligible candidates can apply by sending their resume to the given email address.
How to apply?
Log in or send your resume