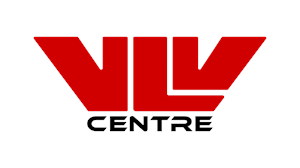 Industry:
Marketing, Advertising, PR
Employment type:
Full Time
Work experience:
Junior, Mid level, Senior
Job posting has expired
Job description:
At VLV electronics, marketing is about understanding people — and building awareness about how our products can satisfy their needs. We're looking for an experienced and versatile marketing manager/specialist who is hungry to continue with the career. Our ideal candidate has experience developing and executing marketing campaigns while managing and inspiring a team. He/she will be comfortable with day-to-day marketing activities, as well as long-term strategy, thriving with tight deadlines and changing needs. If you are a people-person who loves the rewarding challenge of building a brand, we want to hear from you.
the candidate must have all the abilities and qualities for the job to be done efficiently and with high quality.
Please below see the responsibilities and required qualifications for the job..
Job responsibilities
Preparing monthly reports on social media marketing efforts
Suggesting recommendations to adjust the social media marketing strategy for optimal results
Using analytical tools such as Google Analytics, Hootsuite Pro, and Facebook Insights to monitor and evaluate the company's social media presence and performance
Measure the success of every social media campaign
Staying up to date on best practices and emerging trends in social media.
Brainstorm and develop ideas for creative marketing campaigns
Create and be responsible for website, App, blog content
Collaborate with designers and other specialists as needed for any campaigns
Create & place advertisement on various online & offline platforms
Analyzing marketing data (campaign results, conversion rates, traffic etc
Collaborating with Printing houses, marketing, event and branding agencies
increasing sales through unique promotion and compiagns
You'll be responsible for our brand and make sure we're telling a bold, cohesive story across everything that we do
Define brand development overall strategy based on a solid understanding of user/market/competition
Develop and execute marketing materials to drive awareness, education, or key narratives for our target audience
Monitor product distribution and consumer reactions
Devise innovative growth tactics
Required qualifications
Advanced English, Russian & Armenian language skills (spoken and written)
previous experience in the marketing department (highly required)
Strong fluency in social media (functioning)
Know how to take customer insights and transform them into creative marketing programs
University degree in marketing or a related field (bachelor's degree and above)
Ability to meet deadlines and multitask
Up-to-date with the latest trends and marketing best practices
If your profile meets the mentioned requirements send your CV.