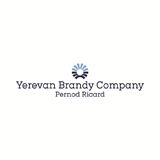 Industry:
Information Technologies, Software Development, Project, Product Management
Employment type:
Full Time
Work schedule:
Five-day workweek
Description
"Yerevan Brandy Company" CJSC is hiring an IT team member to fill the vacant position of IT Project Manager.
Responsibilities
Contribute to define the solutions roadmap and portfolio management,
Manage IT projects and deliver solutions on time, on budget and on scope, respecting quality standards,
Manage project resources (internal and external),
Ensure the successful implementation of the organizational change management plan,
Monitor project progress and produce project reporting,
Minimize the exposure to the project risks,
Responsible for following the PM methodology producing and storing the outputs according the that,
Build and follow up project budget,
Responsible analyze the business needs and produce the high-level functional specs,
Engage and work with other IT areas, as CoE, to design/define the solution architecture,
Responsible to follow the toolkits (when available) to deliver the solutions,
Responsible to transition the Support team the new solutions implemented.
Requirements
Education required: Master or equivalent on computer sciences.
Experience / Background:
+5 years of experience in an IT related area,
Confirmed Project Management experience, more than +3 years,
Ability to manage project budget,
Must have experience dealing with various levels within company,
Demonstrated expertise in both infrastructure operations and application development /deployment in large scale IT environments,
Proven track record of institutionalizing leading-practice methodologies and processes,
Exceptional analytical, conceptual, and problem-solving abilities. Ability to discuss and document business process,
Experience with data processing flowcharting techniques,
Clear and effective written and verbal communication skills,
Ability to motivate the team and manage key users in a project environment,
Good presentation skills.
Language required: fluent English, fluent Russian.
Additional Notes
Working days: Monday - Friday,
Working hours: 09:00 - 18:00.
How to apply?
Log in or send your resume