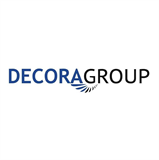 Industry:
Logistics, Transportation, Procurment, Import, Export
Employment type:
Full Time
Job posting has expired
Description
Address: 88/8 Araratyan st., Yerevan, Armenia
Working schedule: Monday-Saturday from 9.00 to 18.30
Responsibilities
Develop a strategic purchase policy;
Plan, organize, implement and control purchase activities;
Responsible for internal and external market research and monitoring;
Finding and negotiating with potential partners;
Provide support to organize the purchase and carry on negotiations;
Conduct follow-ups with partners;
Maintain records of goods ordered and received;
Analyze market and delivery systems in order to assess present and future material availability;
Implement work with corporate partners;
Import Documents Preparation when requested by partners;
Tracking of incoming shipments;
Be in touch with the shops of the company and to track and follow up the sales process and be aware of needs;
Presentation of the Company during different events and exhibitions:
Requirements
At least 1 years of experience in a relevant field;
Knowledge of supply chain management;
Excellent knowledge of Armenian, English and Russian languages, both spoken and written;
Computer proficiency in MS Office (Word, Excel, PowerPoint) and 1C processing;
Knowledge of tax legislation will be a plus;
Analytical thinking;
Communication etiquette (written and oral)
Ability to make quick decisions;
Excellent communication and presentation skills;
Ability to work under pressure and within strict time frames;
Team player;
High sense of integrity and results-oriented personality.
APPLICATION PROCEDURE:
All interested and qualified candidates are encouraged to send their CVs.
Only Word or PDF files accepted
Only Unicode fonts accepted. Ex. Sylfaen is a Unicode font
Name your CV file with your first & second name or initials.
We will kindly ask you not to forget the cover letter (not motivation).