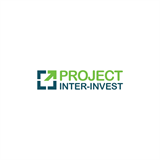 Industry:
Tourism, Hospitality
Employment type:
Full Time
Open to international applicants
Description
We are looking for a Housekeeping Manager, that would be responsible for managing daily Housekeeping operations in the hotel continuing effort to deliver outstanding guest service and financial profitability.
Job responsibilities
Manage daily Housekeeping operations to include, but not limited to, maintaining cleanliness, service and product quality standards of guest rooms, public spaces, restrooms, offices and banquet/meeting/conference rooms
Ensure rooms are clean and available to guests in a timely and efficient manner
Manage daily systems use and management, cost controls and overall profitability, systems use and management, budgeting and forecasting, department management, policy and procedure implementation and enforcement and meeting participation and facilitation
Assist in monitoring and developing team member performance to include, but not limited to, providing supervision, conducting counseling and evaluations and delivering recognition and reward
Oversee and conduct room inspections
Recruit, interview and train team members
Required qualifications
The preferred candidate will have 2-5 years of experience working in hotel operations as Housekeeping Manger
Excellent verbal and written communication skills; ability to communicate confidently and effectively with all levels of stakeholders.
Self-motivated, highly organized and detail oriented.
Must be flexible to adapt quickly to changing priorities and assignments.
Ability to work irregular hours including nights, weekends, and holidays.
Proficiency in MS Office.
Excellent in English, Russian, Armenian Language
Benefits

Competetive salary

Duty meal in our staff cafeteria

Employee discount

Free shuttle bus

Health insurance
How to apply?
Log in or send your resume