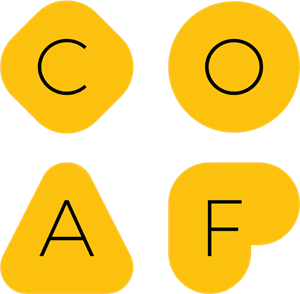 Senior Communications Manager
Industry:
Marketing, Advertising, PR, Executive, Upper Management
Employment type:
Full time
YOUR ROLE
If you are a talented and experienced individual who has a seasoned passion for identifying, writing and influencing an audience with a compelling narrative, who creates content and develops strategies that fuel our growth and never loses sight of what multiple stakeholders care most about then being COAF's Senior Communications Manager, is a perfect role for you. Your duties will include:
Strategic leadership and collaboration (40%)
Lead the brand development, storytelling and marketing strategy advancing COAF's mission through different channels.
Oversee specialized marketing functions and team members including content, digital marketing, and events management to ensure that initiatives reflect consistent and compelling messaging, program positioning as well as general audience and donors' voice.
Manage the creation of all donor-related communication materials (brochures, flyers, booklets, one-pagers, pitch decks, presentations).
Increase visibility of COAF's work among various stakeholders.
Expand strategic communications partnerships with public and private sectors.
Use innovative marketing strategies to build relationships, enhance reputation, and strengthen COAF's brand.
Manage the overall communication on key events including fundraising galas, dinners, and other events.
Oversee key brand partnerships and engagements as well as advise on and undertake marketing execution.
Media and reputation management (20%)
Work towards enhancing and building the organization's reputation by constantly measuring the effectiveness of strategies.
Oversee and manage digital platforms assuring proper monitoring and analysis.
Build, maintain, recover, and promote Fund's online presence.
Manage mass media relations ensuring COAF's continuous presence on local and international media platforms (TV, radio, newspapers, eNews).
People Management (40%)
Lead and mentor COAF's communications team.
Build and develop relationships with team members to further their work, provide guidance and increase efficiency across the team.
Co-create company culture, motivate and empower employees (including helping them to reach their deadlines and KPIs).
YOUR TEAM
You will be joining the COAF Senior Management team under the direct supervision and leadership of COAF Top Management․
YOU
We're expecting your best and require that:
YOU HAVE
Master's Degree in journalism, PR, marketing, communications, international relations, management or other relevant fields from a recognized university.
At least 10 years of experience in PR, marketing and communications, with 5 years of management with experience in developing and executing marketing and communications strategies or branding plans. (International experience is a plus.)
Superior writing skills, and experience in multiple forms of persuasive writing including success stories, news, talking points, brand building, presentations etc. both in English and Armenian.
Experience in project management, including the production of diverse communications resources such as publications, multi-media, websites/pages, photos and videos, social media, etc.
Superb leadership and strong organizational skills.
Analytical thinking and decision-making skills.
Excellent communication and negotiation skills.
Excellent time, team and project management skills.
YOU CAN
Produce diverse communications/marketing resources and content to convey why the project, cause, or organization is worthwhile.
Exhibit outside-the-box thinking and create effective ways to get the word out about COAF's projects or cause to help attract new financial donations.
Write and speak fluently in Armenian and English (both verbal & written), knowledge of Russian is a plus,
Manage big teams and projects,
Work hard and take direction and creatively solve problems for which the answers aren't always obvious.
YOU ARE
An action taker & a fighter
A creative & out-of-the-box thinker
Tech-savvy with a pronounced passion for innovation
Detail-oriented and can execute at a high level with significant independence
Results/action-orientated and have project management skills
Mission-driven; passionate about COAF and related constituencies
Excellent communicator and negotiator (written/verbal) and have strong facilitation skills
Emotionally intelligent and have strong collaboration and teamwork skills
WE ARE
Children of Armenia Fund (COAF) is a non-profit, non-governmental organization that employs community-led approaches to improve the quality of life in rural Armenia, with a particular focus on children and youth. COAF's target development areas are education, health, social and economic development. COAF launched its programs in 2004, starting in one village and expanding to 66 villages in Armavir, Aragatsotn, Lori, Gegharkunik, Shirak, and Tavush regions.
Since 2015, COAF has developed and started implementing SMART Initiatives. COAF SMART is designed to advance a generation across the rural world through education that will benefit individuals, societies, and the environment. COAF SMART is an exemplary model of development and will be replicated in other regions and communities throughout Armenia. The first COAF SMART Center was inaugurated on May 27, 2018 near the village of Debet, Lori Region.
Note: COAF is a growing nonprofit working within a dynamic system. Our team must be agile as we grow in scale. We are looking for teammates who are resilient and adaptive.
WE OFFER
A life-changing work experience
A job that you'd be passionate about
Competitive salary
A comprehensive health insurance package
20 paid vacation days per year & additional paid flex hours
Career development opportunities
Free English and Eastern Armenian classes per need
Performance-based bonus
Positive and creative work environment
WE ARE WAITING FOR YOU
Take your first step and apply .
You have until EoD November 30, 2022 to apply.
The organization conducts a day-to-day review of the applications, depending on the results of which, the hiring process and selection of the appropriate candidate can be carried out before the deadline.