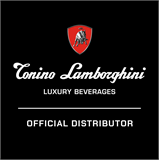 Industry:
Accounting, Finance, Banking, Procurment, Import, Export
Employment type:
Full time
Work schedule:
Six-day workweek
Work experience:
Mid level, Senior
We are seeking a highly skilled and detail-oriented Finance and Accountant to join our team. As a Finance and Accountant, you will play a critical role in managing the financial health of our organization. You will be responsible for maintaining accurate financial records, analyzing financial data, preparing financial reports, and ensuring compliance with regulatory requirements. The ideal candidate should have strong analytical skills, excellent attention to detail, and a thorough understanding of financial principles and practices.
Responsibilities:
Manage and maintain accurate financial records, including general ledger entries, accounts payable and receivable, and payroll transactions.
Conduct regular financial analysis, including profit and loss statements, balance sheets, cash flow statements, and financial ratios.
Prepare timely and accurate financial reports, including monthly, quarterly, and annual statements.
Monitor and reconcile bank statements, ensuring the accuracy of transactions and identifying any discrepancies or errors.
Manage accounts payable and accounts receivable functions, including invoice processing, collections, and vendor management.
Assist in budgeting and forecasting processes, providing insights and recommendations for improving financial performance.
Ensure compliance with local, state, and federal financial regulations, including tax filing requirements and reporting obligations.
Collaborate with cross-functional teams to provide financial insights and support for decision-making processes.
Assist in the development and implementation of internal controls and financial policies to safeguard company assets.
Participate in financial audits, liaising with auditors and providing necessary documentation and explanations.
Stay informed about industry trends, accounting standards, and regulatory changes that may impact financial operations.
Maintain confidentiality of financial information and exercise discretion in handling sensitive data.
Qualifications:
Bachelor's degree in accounting, finance, or a related field. Professional certifications (e.g., CPA, CMA) are highly desirable.
Proven work experience as a Finance and Accountant or in a similar role.
Strong knowledge of financial principles, practices, and accounting standards.
Proficient in financial analysis, budgeting, and forecasting techniques.
Proficiency in using financial management software and advanced knowledge of MS Excel.
Excellent attention to detail and accuracy in data analysis and financial reporting.
Strong analytical and problem-solving skills to identify and resolve financial issues.
Effective communication skills, both verbal and written, to explain complex financial concepts to non-financial stakeholders.
Ability to work independently and as part of a team, managing multiple tasks and meeting deadlines.
Understanding of tax regulations and experience with tax filings is a plus.
Knowledge of industry-specific accounting practices (e.g., healthcare, manufacturing, technology) is a plus.
If you are a dedicated and meticulous finance professional with a passion for numbers and a commitment to accuracy, we invite you to apply for the Finance and Accountant position. Join our team and contribute to the financial success of our organization while ensuring compliance and financial integrity.
How to apply?
Log in or send your resume