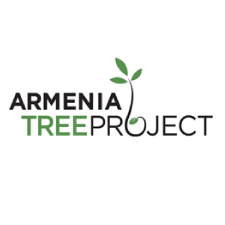 Development of Training Modules and Conduction of a Training for capacity building under the "EU4Environment: Green Community-Resilient Future" Project
Industry:
Agriculture, Nature Conservation
Employment type:
Fixible schedule
Job posting has expired
Description
The Project funded by EU and titled "EU4Environment: Green Community-Resilient Future" is introducing green urban development model aimed at Armenia's enhanced environmental protection and climate change adaptation. The project lead is Armenia Tree Project with the Jinishian Memorial Foundation and the Armenian Agency Foundation as co-applicants. The project works in the selected fifteen provinces of Lori, Shirak and Tavush within 3 years. The objectives to increase environmental protection and climate change adaptation capacities in Armenia's small regional cities and towns
The overall objective of this particular ToR is to develop training modules and conduct trainings on selected topics and in the targeted regions. These include:
Management of natural resources
Energy efficiency and renewable energy
Waste management
Basic introduction to "green transport"
Care and management of greened areas
Public and private partnership development
Environmental education and awareness raising
Electronic management
Sustainable management of finances and fundraising
Monitoring of the projects
The scope of the services
The scope of services in this ToR shall comprise:
Develop the training modules and curricula in the thematic areas indicated in Table 1 below. During the module development, the selected individuals/organization will take a base the model on "green governance" and will liaise with respective community office to avoid any duplication in case of similar material. Any supporting materials identified as necessary for the achievement of training should be included in the document. The draft modules will be reviewed by Project team and therefore, the trainer will incorporate and revise the modules to the required acceptable standards of the client.
Key deliverables
A detailed work plan and timelines, detailed methodology, a report format of the modules to be submitted within 7 days from the commencement of the assignment.
Modules for the thematic areas.
Training guidelines with clear content and tools.
Skills and Experience Required
Experts for each training topic as well as organizations can apply to this TOR.
The experts/organizations for this assignment should have the following profile, skills and expertise:
Demonstrated experience in undertaking similar tasks, such as developing modules
Demonstrated knowledge of government institutions/sectors and multi‐stakeholder engagement including at sub‐national level (LSGs)
At least 5 years of experience in developing and presentation of modules within the framework of projects (particularly, EU or other international donor projects);
Strong skills in conducting individual trainings like the thematic areas mentioned in these TOR
Proficiency in English and Armenian;
Profound knowledge and/or team expertise in municipal greening, sustainable waste management, PPP and capacity building as well as renewable energy and energy efficiency.
Remuneration
Remuneration will be according to the salary history. The overall budget of the Project for developing the training curricula, conducting the relevant trainings with thematic 10 topics and organization of those trainings amount EUR 10,920.
Please, note, that you can get more detailed information, as well as in Armenian, on ATP Charitable foundation facebook page at https://www.armeniatree.org/