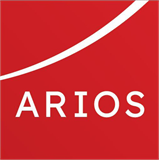 Cold Call Sales Representative
Industry:
Marketing, Advertising, PR, Logistics, Transportation
Employment type:
Full time
Work schedule:
Five-day workweek
Work experience:
Junior, Mid level, Senior
Description
We are currently seeking a highly motivated and results-driven individual to join our team as a Cold Call Sales officer. If you have excellent communication skills, a persuasive personality, and a passion for generating sales leads, this position might be the perfect fit for you.
Responsibilities
Conduct outbound cold calls to potential customers to generate leads and secure appointments for the sales team
Effectively communicate the value and benefits of our services to prospective clients
Identify and qualify sales opportunities through active listening and probing questions
Maintain accurate and detailed records of all activities
Collaborate with the team to develop and implement strategies to achieve targets
Continuously enhance product knowledge and stay updated with industry trends
Build and maintain strong customer relationships by providing exceptional service
Requirements
Previous experience in cold calling or telesales is preferred
Excellent verbal and written communication skills in English, any other languages will be considered as a plus.
Excellent communication and interpersonal skills
Strong persuasive and negotiation abilities
Self-motivated and target-oriented mindset
Ability to work independently as well as collaboratively in a team environment
Proficiency in using sales tools
Good organizational and time management skills
Benefits
Competitive salary with uncapped commission structure
Comprehensive training program
Opportunity for growth and advancement within the company
Friendly and supportive work environment
Additional Notes
If you are driven, enthusiastic, and possess the necessary skills to excel in a cold calling process role, we invite you to join our dynamic team. If you are a university student and wish to make the most of your summer break, this position is an excellent opportunity to unleash your inner potential and gain valuable experience.
To apply, please submit your resume and a cover letter outlining your relevant experience. Taking into account the requirements of the announced position, you are kindly asked to submit your CV in English only. Thank you.
Note: Only shortlisted candidates will be contacted for an interview. Thank you for considering this opportunity with us.
We look forward to hearing from you!