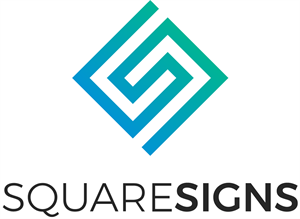 B2B Customer Success specialist (night shift)
Industry:
Customer Support, Client Care
Employment type:
Full Time
Work schedule:
Night shift
Work experience:
Mid level
Square Signs Armenia is the branch of Square Signs LLC, USA. We are a full-service web development and digital marketing company operating in the US market - with a constantly growing team of professionals. We offer top-notch services in the industry - from web design to software and content development, SEO, and marketing services.
We are looking for an e experienced and enthusiastic B2B Customer Success Specialist (Night Shift) to join our great team, take the lead and boost our customer experience to a higher level, for our Squaresigns.com project.
Work hours are from 6:30 PM to 3:30 AM, a 1-hour break.
Principal Responsibilities
Manage large amounts of incoming calls and messages;
Take end-to-end ownership to resolve customer issues in a professional and timely manner by phone, email, and chat;
Respond promptly to customer queries ensuring customers receive high-quality customer support;
Handle and resolve a variety of inquiries, such as sending extra information on the product, handling returns and refunds, warranty exchange queries, order tracking, delivery issues, etc;
Effectively communicate information with customers and operational team members;
Provide after-sales support by assisting with extra information provided on product use, installation, and maintenance;
Keep records of customer interactions, process customer accounts, and file documents.
Build sustainable relationships and trust with customer accounts through open and interactive communication.
Guide and mentor new employees in their adaptation process, and coordinate their work and progress.
Participate in the creation or revision of customer service procedures, guidelines, policies and metrics in order to continuously improve the customer experience; make improvement suggestions based on findings from customer interactions, if any.
Required knowledge, experience and competencies
1+ years of work experience in customer support, call centers, help desks or other related positions;
Native or near-native level of English;
Ability to work in a night shift to support customers in the USA;
Excellent verbal and written communication skills;
Ability to solve problems quickly and take ownership.
Experience in sales is a plus;
Ability to multitask, prioritize, and coordinate the work of operational and production team members to fulfill customer orders.
Good mentoring and people management skills.
If you are interested in joining us, please send your CVs to the mentioned email address.
Square Signs Armenia has an active career development program where employees can grow fast from specialists into team leads, and managers, or can move to one of our other fascinating departments such as developers, digital marketing, and design.