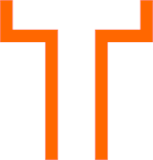 Administrative Assistant (remote)
Industry:
Administrative, Clerical
Employment type:
Full time
Description
A fulltime permanent vacancy has arisen for the role of Administrative Assistance to support the
Finance and HR department. The successful candidate will (desirably) have previous experience in a similar role, and demonstrable knowledge of accounting practices. Full training on internal processes will be given. You will be motivated and enjoy working as part of a team as well as having the ability to work on your own initiative. You will possess strong organisational skills and will be able to prioritise your workload to focus on and meet task deadlines.
Key responsibilities will include but are not limited to:
Basic book keeping and accounts maintenance (Desirable).
Assist in the recruitment process - ie. liaise with recruitment agencies, set up interviews and issue relevant correspondence.
Ensure all documentation on is up to date, accurate and complies with relevant legislation.
Reviewing all insurances as required
Update and maintain office policies and procedures as directed by manager
Process purchase requests such as Travel.
Processing supplier invoices
Active support to tendering process and submission
Fist point of contact for employee's leave request.
Manage internal ticketing system process.
Skills required are:
Strong administration skills
Proficient in Microsoft Office and Google Suite
Maintain a strict level of confidentiality on all matters
Excellent interpersonal and customer-facing skills
Strong communication skills, fluent in both written and verbal English
The flexibility and willingness to learn
Tact and diplomacy
The ability to work as part of a team, and also alone when required
The ability to work accurately, with attention to detail
Knowledge of Quickbooks or equivalent (Desirable).
Additional Notes
Working schedule: 9:00 AM to 5:00 PM, Monday to Friday
Texuna Technologies, Ltd is an equal opportunities employer. We invite applications only from direct applicants.
How to apply?
Log in or send your resume