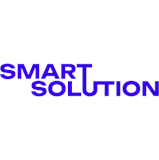 Account Manager (French Speaking)
Industry:
Sales, Business Development
Employment type:
Full Time
Salary:
Monthly
starting from 250,000 ֏
Work schedule:
Five-day workweek
Work experience:
Not required, Junior, Mid level
Open to international applicants
Description
We are looking for those who are fluent in the French language. Individuals who are motivated and proactive in managing and growing our client base in French-speaking markets to achieve daily, weekly, and monthly targets. The ideal candidate will be proficient in French language at an advanced level with a strong background in account management, excellent communication skills, and a proven track record of meeting and exceeding sales targets.
SmartSolution is an equal opportunity employer. We celebrate diversity and are committed to creating an inclusive environment for all employees.
Responsibilities (your tasks)
Develop and maintain strong relationships with a portfolio of French clients.
Understand client needs and offer solutions and support to increase client satisfaction and account growth.
Manage contract negotiations and close agreements to maximize profits.
Prepare reports on account status and provide timely feedback to the board of management.
Stay up-to-date with market trends.
Requirements (what we expect)
Fluent in both written and spoken French.
Proficient in sales and marketing practices.
Ability to deliver client-focused solutions based on customer needs.
Ability to manage multiple projects while paying strict attention to detail.
Strong communication and negotiation skills.
What we offer:
A dynamic and supportive work environment
Fixed salary+competitive bonuses
Hybrid working and working from home allowance
Daily free meal
An open-minded corporate culture in a fast-growing compan